If you area fan of Project Runway, but want to see a different take on it without the drama and outlandish personalities, check out the Great British Sewing Bee. It is a BBC production but airs on You Tube. I highly recommend it. There are four episodes to Season One and Season Two will be airing in 2014.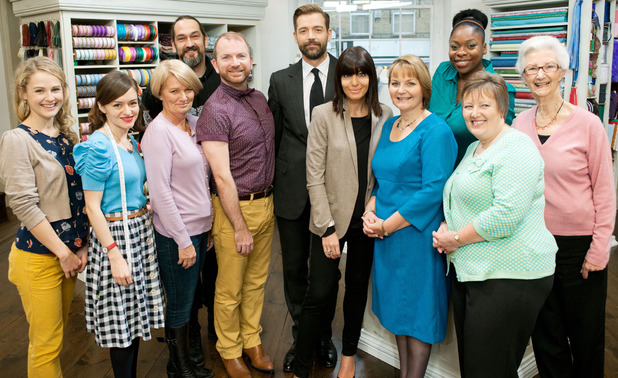 Presenters and contestants on The Great British Sewing Bee
The humor is refreshing and the abbreviated version of Project Runway gets right to the point. The show invites beginning to seasoned level seamstresses and assigns realistic projects to complete in a few hours. There are two judges who critique honestly but also point out the positives of the overall appearance, adherence to the directions, similarities to garment industry techniques, drape, and fit of the project. It is a down-to-earth show about putting your sewing skills to the test so grab a hot 'cuppa' and cozy up on the couch. I viewed all shows in one day.
The best part, in my opinion, is the increased interest in sewing. Check out this great article to read about garment sewing resurgence due to this popular show. Even though this article references Solihull, England, I heard about this show from a student in my Sit & Sew group and have since enjoyed seeing the show referenced on other U.S. blog sites.
This article is written by someone who has sewn for 20 years and is encouraged by the show and hopes promote it will draw in non-sewers to give sewing a try. She also encourages the sewers to post easy projects on blogs, teach beginners and spread the word.
Here is one more (lengthy) article about the show, but with more criticism and over-intellectualizing than I care for—you decide.
Have you seen the shows and what do you think?